Exploring The Tourist Attractions Of Shimla
If one wants to really explore the natural beauty of Shimla then all that he needs to do is to walk along the meandering roads and byways. Beyond the centre there is the meadow of Annandale which is 5 km north of Ridge. All the major social events, during the British Raj, such as races, cricket matches and fetes were held here. Then there is another very famous picnic spot known as Glen, which is further west and is reached by a path near the Oberoi Cecil. This is a grand Colonial structure which is built on a precipice. This structure is a reminiscent of Raj-era luxury.
Chadwick Falls:–
There is a long forest road which starts from Christ Church on the Ridge and continues along the wooded slopes of Jakhu Hill. It is 4 km long. This road winds southeast and ends near St Bede's College for women. This college is the one of Shimla's oldest educational institutions. Deeper into hills and along the same Ridge system as Shimla is a number of places to visit.
Wildflower Hall:–
At Charabra which is 13 km north of Shimla there is Wildflower Hall which was the former retreat of the Commander-in-Chief, Lord KItchner. It is now a plush Hotel.
Seog Wildlife Sanctuary:–
About 10 km north to the Wildflower Hall along the old Hindustan-Tibet Road just above the diversion to the left leading to the village of Mashobra there is a gravel road. On the road you will find a gate to the right which indicates the entrance to the Seog Wildlife Sanctuary and the old Seog rest house. The sanctuary is home to local species of wild-life which includes deer, hill fox, and monal pheasants. There is a lovely little temple at Mashobra which is dedicated to a local goddess. A steep forest pathway at Mashobra leads to it and it is set in a grove of deodars. At this temple the annual Sipi Fair is held.
Craignano Rest House:–
Continuing north from Mashobra along a motor road is Craignano Rest House. It was once home of an Italian count. From its hilltop garden it commands superb view. Further north is Naldehra which has nine-hole golf course set amidst sloping meadows and fringed by deodar and blue pine. According to a British legacy dating 19th century the golf course was designed by the viceroy, Lord Curzon.
Kufri:–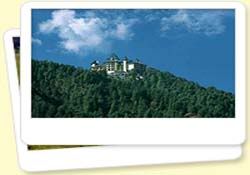 About 16 km east of Shimla is the picturesque little village of. It is at an altitude of 2,650. It has now become a popular venue for winter sports. There is a small zoo at Kufri, the Himalayan Nature Park where you can find Himalayan black bear and musk deer.
I am Susan Hannan from Exams Key; it gives 100% EX0-117 Test Questions exams. Let's take benefit of 101-01 Test Questions Exams material efficiently and get guaranteed success. Check out free demo of all certifications Exam.