Category Archives:
Major cities of India
From the awe inspiring Himalayas in the north to the fairway southern area of Kerala, India is full of great travel and tourism destinations. One reason India is this kind of well-liked destination is that every corner of the countryside and the cities provide the visitor a unique experience.  Bangalore is one of the most fascinating tourist attractions for the tourists. Bangalore, was originally built when the king of Vijayanagar gave a gift to Kempagowda, the Yelahanka Prabhu chief which was a large parcel of land. He used the massive revenue gained from that land to develop a new the city. The city of Bangalore is popular as the IT hub of India and has earned itself sobriquet of Silicon Valley of India. Besides, the city also has some significant tourist attractions which attract numerous tourists all across India and even abroad. Existence of a large number of gardens in the city has popularized it as the "Garden City of India."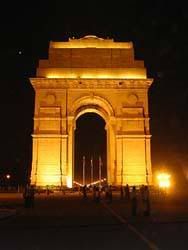 Delhi is the third largest city in India. It is the capital of India and has the population of about 14 million. Many rulers have ruled India from Delhi and this place is of great importance in the Indian history. All the contrasts and contradictions of India is particularly visible in the capital. The monuments and ruins of the historical era is scattered throughout the city along with the modern structures and high-rise towers. In the old Delhi you will come across the Mughal- built monuments and congested souk-like bazaars and on the other hand the New Delhi are will catch your attention with its wide avenues, grand vistas and colonial mansions.